The effective & efficient tool of excellence in education is to have International Collaborations. Our Major intention Of International Affairs Cell is to Expand International relations of DYP group in education, Technical & Cultural domains. Our vision is to engage in world class standards to develop a strong & sustainable international partnership.Education systems, policies and institutions are being transformed by globalization. International affair cell has been established by the D Y Patil group for all the departments of D.Y .Patil college Eng & Tech and also including six other colleges of DYP group in order to widen up, deepen down and speed in the education system.
Our focus is:
To have partnership with foreign Universities by signing MOUs
To promote students/faculty exchange programs
To enhance collaborative research and publish the work
To Enhance New startup Collaborations.
To promote joint academic ventures
To explore Scholarships and funding opportunities
To arrange and administer foreign language courses
To increase educational and cultural linkages between our group and foreign countries
To Establish Skill Development, Entrepreneur Development,
Women Empowerment programs in collaboration
Collaborative Research and Development and patent filing together
Introducing Hon programs, Dual degree programs, integrated programs part time, distant education, online education and certificate programs.
Prof Dr.Kshama V Kulhalli Head International Affairs Phone: 9764997271
Members:
| S.No. | Name | Position | Dept | Mob.No. | E-Mail |
| --- | --- | --- | --- | --- | --- |
| 1 | Dr.Kshama V Kulhalli | Head | Info.Tech | | |
| 2 | Dr.K.T.Jadhav | Member | Chemical | | |
| 3 | Mr.Abhay kelkar | Member | Production | | |
| 4 | Mr.Sudarshan sutar | Member | Head T&P C | | |
| 5 | Mrs.Madhulika Bhumkar | Member | Architecture | | |
Activities:
Date: 8/2/2017 Venue: Shahu Smarak Sub: "Exploring education, Research & Career opportunities in Germany" Expert Speaker: Dr. Christoph Sent -Director DAAD (Indo-German) German Academic Exchange Service.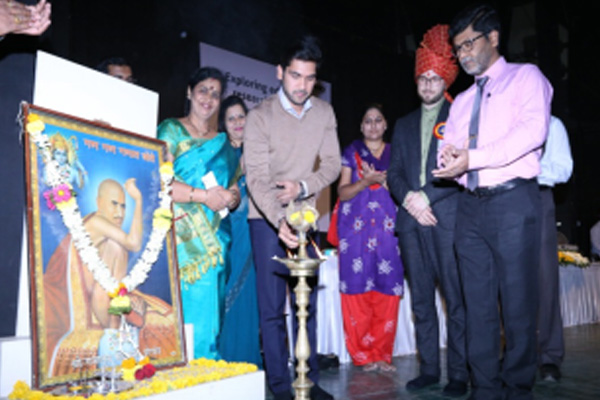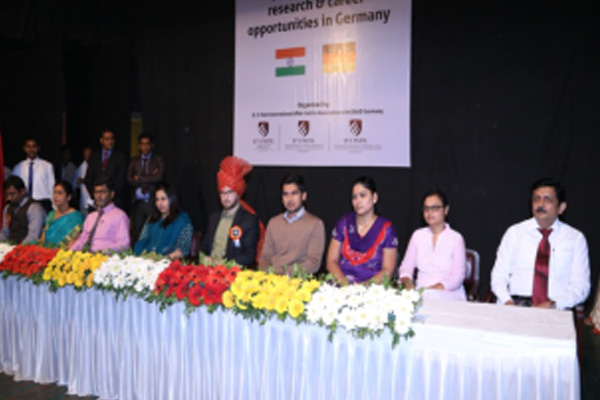 Signing of MoU with Niagara College of Applied Science and Technology, Canada
Niagara College of applied Science and technology is located within the Niagara region of southern Ontario, Canada. The college has eight campuses including five in Saudi Arabia. The college has wide variety of programs for various disciplines of architecture and technology. They offer different advanced programs along with graduate, undergraduate courses for students across the globe. The director of international division Sean Coote and Siddharth Soni, regional international student recruitment manager of south Asia visited DYPatil group on 1st March 2017. They visited DYPatil medical college campus and DYPatil College of engineering and technology. Meeting with members of International affairs cell was held. Various policies and programs for exchange and development were discussed. After detailed discussion, international guests were impressed and were happy to further extend the relations. MoU was thus signed between Niagara College of Applied Arts and Technology, Canada and DYPatil group.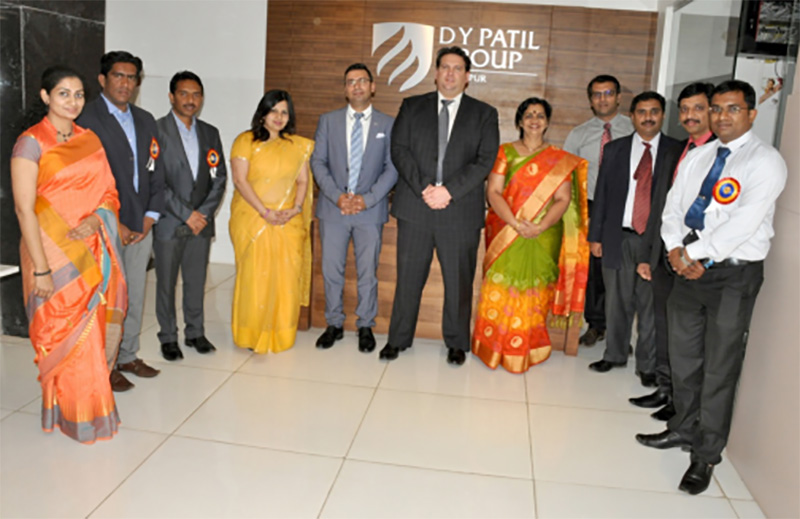 Signed of MoU with Bosch Multinational, Germany.
A representative from Popular German engineering and technological multinational company BOSCH's visited DYPatil group on 6th March 2017. Web-based automotive technologies and various other programs were introduced by them. After detailed discussion, international guests were impressed and were happy to further extend the relations. Further MoU was signed between both the parties and DYPatil College of engineering and technology is declared as the official training center of BOSCH Web-based automotive technologies. Updated knowledge of technology to the students instantly became possible due to this bond. An Industrial Training & Skill Enhancement Program by Bosch, the world leader in the Automation with their certification. This is one of the most upcoming projects which make students industry ready by offering hands on training. Students can do their semester projects on Industrial equipments. The advanced courses offered by this DYPatil College of engineering and Technology's BOSCH center will not only help students with future learning but also to get better possibilities in securing a job position, not only in the Indian market but also international market.
Achievement:
Establishing skill development, faculty development, entrepreneur development, and women empowerment programs.
Collaborative research and development, and patent filling together.
Introducing value added programs, dual degree programs, integrated programs, part-time education, distance education, online education, and certificate programs
Global exposure and advanced courses for architecture and technology.
Through this project students will get skills in niche areas which are in high demand with global teaching standards and certification.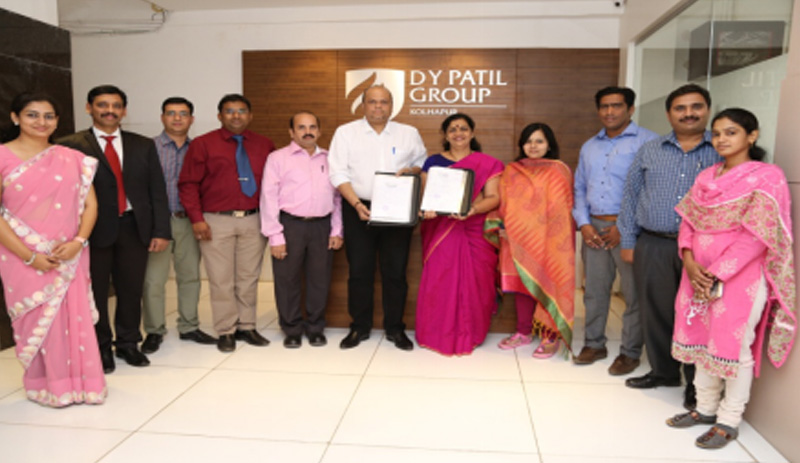 Visit to Gujarat Forensic University (GFU) for 'Forensic Science Awareness Meet' on 29th April 2017 (Saturday) where we shared constructive inputs with expertise of GFU in the area of Forensic Science related program among the Institutions of India. During this meet, we signed a Memorandum of Understanding (MoU) with GFU for joint cooperation in the various academic areas.  We also visited IIM, Gujarat Technical University for International relations activities carried by them. The Gujarat Forensic Sciences University was established by the Government of Gujarat vide an Act No. 17 of 2008 passed by the Gujarat Legislative Assembly dated 30th September,2008 with an objective of fulfilling the acute shortage against increasing demand of forensic experts in the country & the world. The main objective of the University to make the Criminal Justice Delivery System techno Savvy and it would help overcome the actual shortage of skilled manpower engaged in this field. It became functional from Feb, 2009 and was recognized by the University Grants Commission as a State University under Section 22 of the UGC Act 1956 to award degrees in May, 2011.
Institute of Research & Development
The Institute of Research & Development is dedicated to the discovery, development of forensic science and its application to a wide range of academic and professional areas, based on sound research work. All this and much more in a growth conducive environment that foster creativity, innovation and critical thinking amongst students and faculty. The Institute is a premier institute of Forensic Pharmacy and Nanotechnology in India that provides MS and doctoral degrees to the students encompassing the various specializations of forensic science such as Pharmaceuticals, Nanotechnology, Environmental Science and Management, Chemistry creating experts in these fields. The exclusive program recently launched by the Institute is M. Tech. Civil Engineering with Forensic Structural Engineering as special subject.
Institute of Forensic Science
Institute of Forensic Science has been established with the sole aim of producing experts in the field of Criminal Investigation, who are armed with advanced scientific techniques. The primary and the most important vision of the Institution is to inculcate the application of various scientific disciplines for the purpose of justice delivery. The Institute has started some exclusive type of courses like MS-Homeland Security & Anti-terrorism, M. Tech Cyber Security &Incident Response, P. G. Diploma Forensic Nursing, MS Digital Forensics, M. Sc. Forensic Odontology etc.
Institute of Behavioural Science
Institute of Behavioural Science is a GFSU Centre for postgraduate education and research in the mind-brain domain, with central focus on criminal behaviour, forensic psychology, and clinical psychology. The courses give an opportunity to students for specializing in these areas for understanding not only the deviant behaviour and their manifestation but also equips them with techniques of coping with stress and its adverse effects. The University imparts highly specialized programme after graduation and postgraduation. Initially 5 Programs were launched in the year 2009, However looking to the acute requirements of the society around28 highly specialized courses. The Gujarat Forensic Sciences University, the world's first Forensic Sciences University at Gandhinagar, Gujarat.
Quality Policy:
Gujarat Forensic Sciences University is committed at offering quality education,training, research, competency development and consultancy to the satisfaction of all its stakeholders. This institute through its innovative teaching methods and research aims at improving effectiveness of Forensic Science Practises on a continuous basis. All along Gujarat Forensic Sciences University work towards creating knowledge networked environment and we achieve this through: 1. Proper understanding of quality policy and its effective communication across all the levels 2. Adherence to this policy on a routine basis 3. Periodical Audits The University creates necessary infrastructure methodically and continuously, based on the rising requirements of the stakeholders. The salient features of the University Campus are as below:
Hi-Tech Green University Campus with State Of the Art Infrastructure.
Ultra Modern Ballistics Research Centre having facilities of testing of Bullet Resistant Materials and Armed Vehicles
Establishment of Centre of Excellence in Homeland Security (including Intelligence Lab)
Air conditioned class rooms with LCD Projectors.
Green and Environment friendly campus where 70% of electricity is generated by Solar Panels.
Highly secured campus with 256 CCTV Cameras and Access Cards.
Wi-Fi connectivity with CAT 7A networks.
Ultra-Modern Auditorium, Hostel Facilities for Girls and Boys, Mess and fully furnished guest house with Studio Apartments.
Uninterrupted power supply in campus along with DG Sets with various power capacities, investors and UPS are used on the campus during power failure.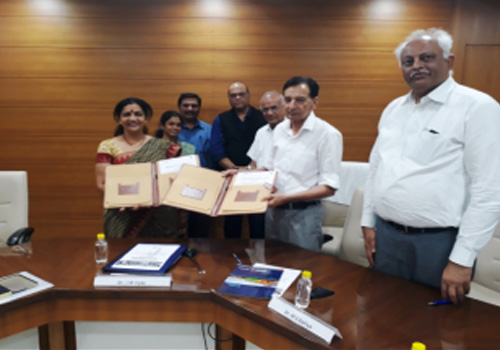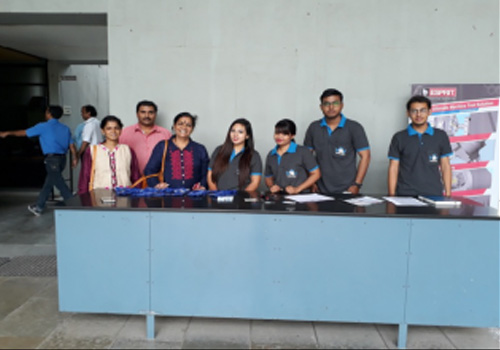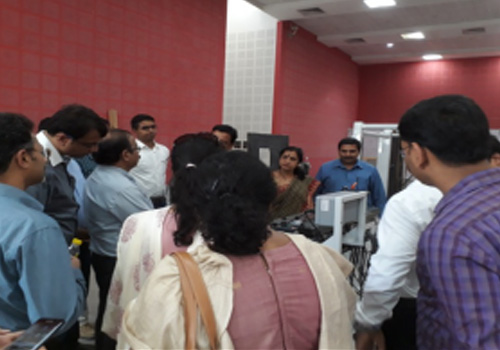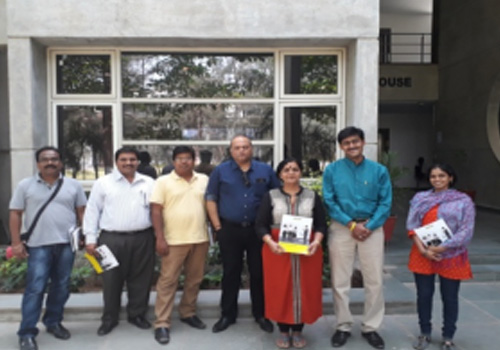 Seminar on studying Abroad by Mrs. Neha Mokashi on 19th July 2017
Felicitation of guest by Principal Dr. V. R. Ghorpade
In order to have global exposure for the student and to pace up with international market, International affairs cell of D. Y. Patil Group of Institution is working actively. One such effort was taken by inviting Mrs. Neha Mokashi of Abroad New Zealand international ltd to present a seminar on Education and placement opportunities in New Zealand, Australia and South America.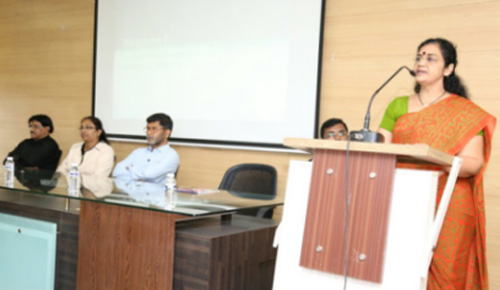 Introduction of cel by IAC head – Dr. Kshama Kulhali
Mrs. Neha Mokashi introduced the students on various educational opportunities available outside India. She also enlightened students of how the culture, social, economic and lifestyle differs and various help and support available for the international students from the University. Job opportunities post educations were also discussed.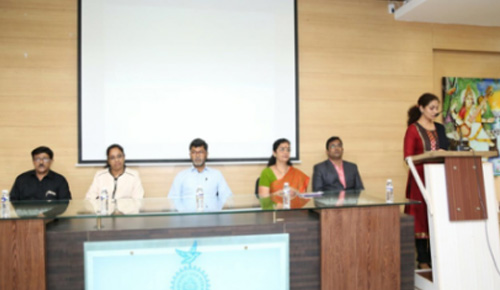 MOC by Prof. Madhulika Bhumkar
The benefits of visa options were highlighted. Question and answer session was followed after the seminar for students to have their doubts cleared.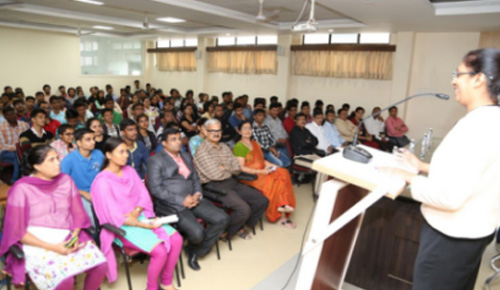 Presentation by Guest Mrs. Neha Mokashi
The seminar was attained by final year students and faculty of D. Y. Patil College of Engineering and Technology. The seminar gave students exposure on studying and working abroad.
Signing MoU with International Center for Academic Alliance and Research. (Under Process)
International Centre for Academic Alliance and Research (ICAAR) was founded in 2007-08 as a specialized organization working globally for Academic Alliances and Research Assistance to the Universities and Institutions of Asia. Through Innovative vocational skill-based and employability oriented academic projects, technology Labs and models, ICAAR enables education providers to have co-operation with International Universities & Organizations for International exposure of Education for their students, faculties and institutions. ICAAR is involved in developing model to establish a knowledge sharing platform between educational institutes and industry with continuous research in the international higher education domain.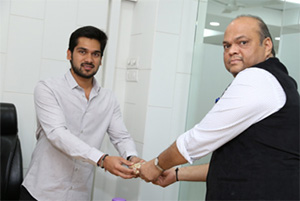 Studio Exchange: This is a unique International projects based workshop with partner Universities in Architecture, construction & Design disciplines. The students will work on project in the studio under the supervision of International faculty for 2 to 4 week of duration. Later the students can be exposed to a onsite project. The projects and workshop could be customized. In addition to this, Mr. Ravish Shah director of International Centre for Academic Alliance and Research visited D.Y.P.C.E.T on 6th March 2017. Various policies are in discussion and signing of MoU for various unique patterns of learning architecture in collaboration with Malaysian universities are hoped on positive side.
Students benefitted :-
1) Lakhan Kothavale (Mechanical,D.Y.Patil Polytechnic) 2) Nilesh Pawar (Computer Engg.,DYPCET) 3) Abhijeet Kavale (Civil Engg.,DYPCET)
Got Scholorship worth of 50 Lakh from Sydney Australia.
4) Chetan Desai (Mechanical Engg.,DYPCET)
Got Scholarship worth of 35 Lakh from Burnigham.UK